Get Your Deck Construction In Before Summer Ends Rochester!
25 Years of Making Rochester Houses Feel More Like Home
Kilbury Construction is a handyman and home improvement contractor who has been servicing Monroe County, for more than 25 years. We specialize in turning the visions you have for your home or apartment into a reality. With Kilbury Construction, you get a team of Rochester, NY contractors who are just as passionate about your vision as you and will aid you in bringing it to life.
We provide professional and affordable home improvement services in Rochester. Our reputation for quality craftsmanship, timely service, and customer satisfaction at reasonable rates speaks for itself throughout Monroe County, NY. Whatever inspiring ideas you have for your home or apartment, Kilbury Construction has the experience, manpower, and ability to get the job done on budget and on time.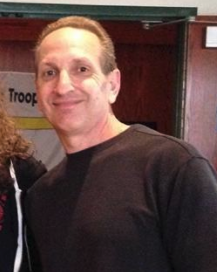 CALL AL NOW: (585) 247-8509
We Specialize in:
At Kilbury Construction, your home improvement project is our goal. Professional home improvement and repair services in Rochester, NY is just a phone call away. No project is too big or too small for us to handle so give one of our general contractors in Rochester a call today to see how we can turn your house into the home you always dreamed it could be.
Call Al for More Information (585) 247-8509
Our goal is your project. We see to it that your visions are heard and your needs are met from start to finish. With affordable rates and great craftsmanship, we will help make your house feel more like a home, one room at a time.b Contact us today to discuss your home improvement project and to receive a free estimate. Fill out the form or call Al at (585) 247-8509.
Kilbury Construction is proud to service all of Monroe County NY for more than 25 years. We provide home improvement services to Brighton, Brockport, Chili, Churchville, Clarkson, East Rochester, Fairport, Gates, Greece, Hamlin, Henrietta, Hilton, Honeoye Falls, Irondequoit, Mendon, Ogden, Parma, Penfield, Perinton, Pittsford, Riga, Rush, Scottsville, Spencerport, Sweden, Webster and Wheatland.