General Insulation Rochester NY Residents Will Benefit From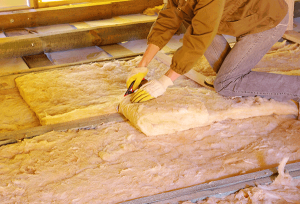 Kilbury Construction uses Affordable Quality Home Insulation in Rochester, NY for all our Insulation work.
Are you looking for a reliable insulation contractor in Monroe County? Do you know that adding home insulation can save money on your hvac bills? And that regularly upgrading the fiberglass insulation Rochester NY homes will flourish. It is the best way to save money on your monthly energy bill that keeps growing?
Just imagine if you could install a thermal insulation service and save all that extra money. With a service that pays for itself.
You Can! That's right you can when you insulate your home because the money you invest will be returned to you in the form of savings on your energy bill.
Save Money on Your Energy Bills to Take the Family Out to Eat More
Keep the Heat Inside and Keep Your Family Warm Versus Melting The Snow on the Roof

Take Action Today Before It's Too Late
Proudly serving Rochester, NY for many years, Kilbury Construction has helped many home owners and businesses across the Monroe County area reduce their home energy bills by providing a professional insulation service that works.
Types of Insulation Rochester NY Residents Can Choose From
Blanket Batts and Rolls – the most common and widely used type of insulation in Rochester, NY. Consists of mostly fiberglass and available in widths suited to standard wall spacing and rafters.
Concrete Block Insulation – Consists of a foam board to be placed on the outside of the wall or inside depending on if a new construction or home remodel however it is most commonly used in new construction.
Foam Board – most commonly containing polyurethane and used for unfinished walls and foundation walls, floors and ceilings and unvented roofs. Provides a high value of insulation for it's thickness.
Spray Foam Insulation and Blow In – Commonly used on enclosed or existing walls by blowing the spray foam insulation into place.
For homes located in the Rochester, NY region, proper insulation provides energy savings and protection from the rigors of mother nature.  A winter in Monroe County can be pretty cold and if your home is lacking insulation in the attic, walls, crawl spaces or garage, you are you are leaving yourself open to energy leaks.  Kilbury Construction knows what it takes to provide proper insulation for Rochester, NY area homes, providing quality service since 2000 and will help you decide on the best insulation service for your needs.
Where Should My Rochester NY Insulation Go in the Home?
[wpcol_1half id="" class="" style=""]
Proper insulation for your Rochester, NY homes is one of the few improvements that will eventually pay for itself.  With fuel costs ever on the rise, regular insulation or spray foam insulation helps conserve the energy your home uses and provides a more comfortable atmosphere for you to live in.  Kilbury Construction proudly provides the following insulation Rochester, NY services.
[/wpcol_1half] [wpcol_1half_end id="" class="" style=""]
Attics

Walls
Crawl Spaces
Garages
New Homes
Offices, Churches and more
[/wpcol_1half_end]
Frequently Asked Questions from Rochester NY Insulation Contractors
What is the definition of Thermal Insulation?
Thermal insulation provides insulation that blocks heat or cold.
What is insulation?
Insulation keeps the home energy bill down by preventing leaks and drafts in your house from constantly wasting your homes heat.
Do I need insulation?
We'd sure say so. There are many benefits to insulating your home such as reduced energy costs, keeping the air in and a overall happier family because everyone isn't always fighting for the blankets.
How do I install foam insulation?
Foam insulation is best left to a professional. You can read more about it why here.
What is the most used home insulation in Rochester, NY?
Blanket batts and rolls are mainly because most homes are a bit older so that's what was available at the times, however it still provides great insulation.
Experienced, Professional Insulation Services for Rochester, NY – Call Now (585) 247-8509
For professional, experienced installation, call the our remodeling contractors and spray foam insulation experts today at (585) 247-8509 to schedule an appointment for your FREE estimate!  Or contact the Rochester Insulation contractors we work with, Affordable Quality Home Insulation