Deck Repair Services for the Greater Rochester, NY Area
A deck extends the welcoming feeling of your home into its exterior areas. Whether you use it beside your pool in the summer months, or decorate it with lights in the winter, a sturdy deck adds a lot to your home's aesthetics and uses.
Over time, decks see some serious use and they aren't protected from the elements like other indoor features. Heavy blizzards, snow, and ice storms can do severe damage to your deck and the investments you've put into it. From normal wear and tear to wood rot, you can trust Kilbury Construction to handle all your deck-repair needs with care and precision.
Serving the Greater Rochester area for over thirty years, Kilbury Construction understands the importance of having a safe environment to enjoy special occasions with family and friends. That's why we recommend an annual inspection to ensure your deck is safe and ready to be used by your loved ones.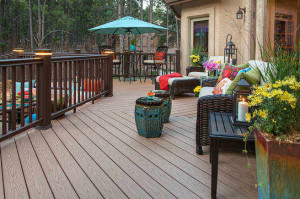 Possible reasons to invest in deck repair include:
Wood Rot
Loose Railings
Squeaky Boards
Worn Out Finishing
Cracked Boards
Paint Chipping
Wobbly Support Beams
A deck with any one of these issues can prove to be a liability to you and your family. Count on Kilbury Construction to put your mind at ease with your deck repair concerns. Our experts can assess any and all of these problems with a free, all-inclusive quote, onsite, for your convenience. This detailed quote offers a full work-up on conditions of the existing wood, structural integrity of the support beams and, if applicable, suggestions for improvements and upgrades.
Most of these issues can be repaired with minimal invasiveness, but in the event that damage is too severe and a full-deck replacement is needed, Kilbury Construction will be there every step of the way. From choosing wood types during the collaborative conception phase to the unveiling of the beautifully finished product, our experts will help make your dream deck a reality.
Deck repairs and updates lengthen the life of your deck and increase your potential to enjoy the deck for years to come, so don't put deck-maintenance off for another year – call us today.
Decks aren't all we do either! Kilbury Construction is one of Rochester's leading experts in home improvement needs, plumbing, insulation, basement remodeling, and much more! So call Kilbury Construction today at (585) 247-8509 for a free quote. Let's get started working to make your outdoor deck reach its full potential.