Get Your Deck Construction In Before Summer Ends Rochester!
25 Years of Making Rochester Houses Feel More Like Home
Kilbury Construction is a handyman and home improvement contractor who has been servicing Monroe County, for more than 25 years. We specialize in turning the visions you have for your home or apartment into a reality. With Kilbury Construction, you get a team of Rochester, NY contractors who are just as passionate about your vision as you and will aid you in bringing it to life.
We provide professional and affordable home improvement services in Rochester. Our reputation for quality craftsmanship, timely service, and customer satisfaction at reasonable rates speaks for itself throughout Monroe County, NY. Whatever inspiring ideas you have for your home or apartment, Kilbury Construction has the experience, manpower, and ability to get the job done on budget and on time.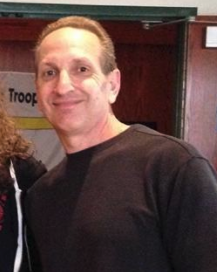 CALL AL NOW: (585) 247-8509
We Specialize in:
At Kilbury Construction, your home improvement project is our goal. Professional home improvement and repair services in Rochester, NY is just a phone call away. No project is too big or too small for us to handle so give one of our general contractors in Rochester a call today to see how we can turn your house into the home you always dreamed it could be.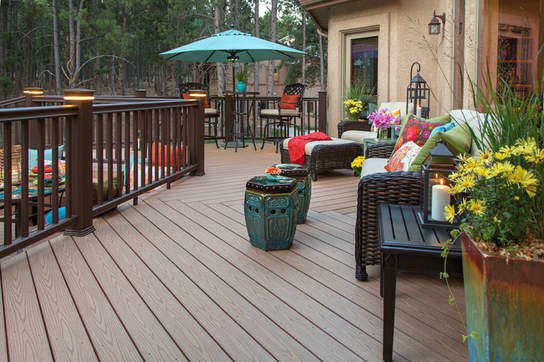 Deck Construction & Repair

There's nothing better than being able to retreat to your backyard after a long day and just take in the sites around you. What better way to enjoy the great outdoors of Rochester than with a professionally designed deck, patio, or porch?
Kilbury Construction specializes in building some of the best decks in Rochester, NY. Providing ample space and functionality to your backyard where you can relax, entertain family and friends, and expand your outdoor living space, all while increasing the equity value in your home.
Kilbury Construction can turn your backyard into an outdoor paradise you won't soon want to leave. To learn more about our deck construction and repair services in Rochester, NY, give us a call.
Contact Al
Rochester Deck Builders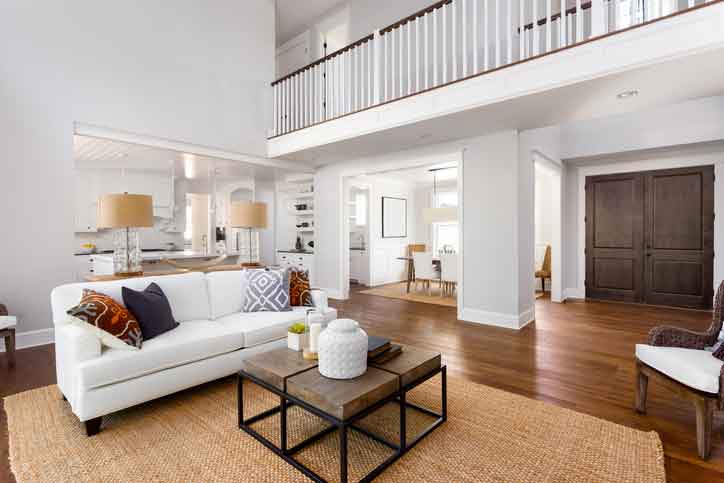 Home Remodeling Services
Transform your home or apartment in all phases of home remodeling projects. Whether you're interested in working on the interior of your home or the exterior, we will work with you.
No job is too large or too small. We provide professional home remodeling services for the entire home interior including basements, bathrooms, windows, bedrooms, and more. With the right budget and a small timeframe, we can improve the look of your home helping you to fall in love with it all over again.
Give us a call today to learn more about our home remodeling services. Let us show you just how skilled we are at putting a smile on our customers' faces.
Contact Al
Home Remodeling Services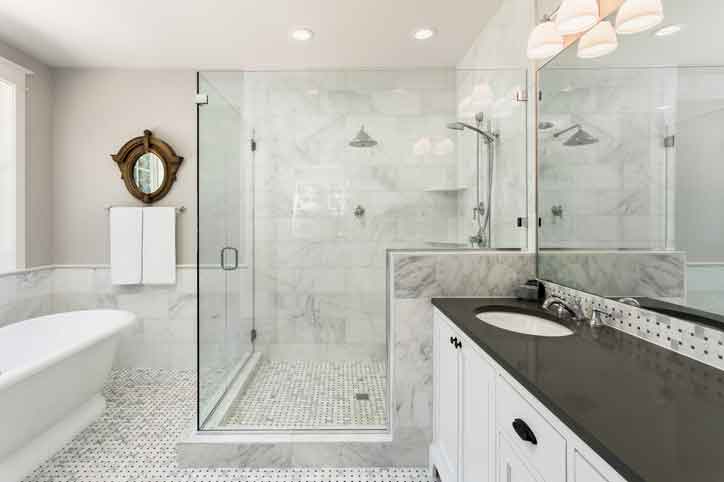 Bathroom Remodeling
Quality bathroom remodeling contractors in Rochester are few and far between. From plumbing and wiring to ventilation and lighting our pros know exactly how to give you a bathroom you want, on your budget, and in a timely fashion. We will help you to create a comfortable bathroom to meet your requirements.
Whether you have a tiny bathroom you'd like to extend or a dated bathroom that you'd like to modernize, we'll deliver you the bathroom you envisioned creating a serene area of rest and relaxation. So, give us a call today about your bathroom remodeling ideas.
Contact Al
Bath Remodeling Services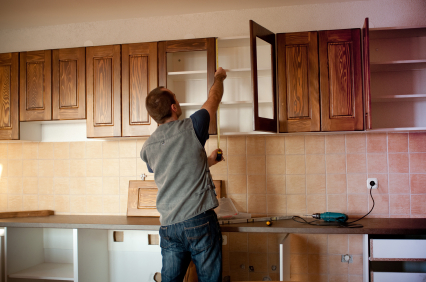 Kitchen Remodeling
Let's build your dream kitchen, no matter the size or space.
We've spent years helping residents of Rochester to design kitchens that they enjoy spending time in.
From traditional and modern styles to vintage and rustic, we can help you choose a theme that compliments the rest of your home décor and meets your needs. Give us a call today and we'll show you how we can make your kitchen remodeling dreams come true.
Contact Al
Kitchen Remodeling Services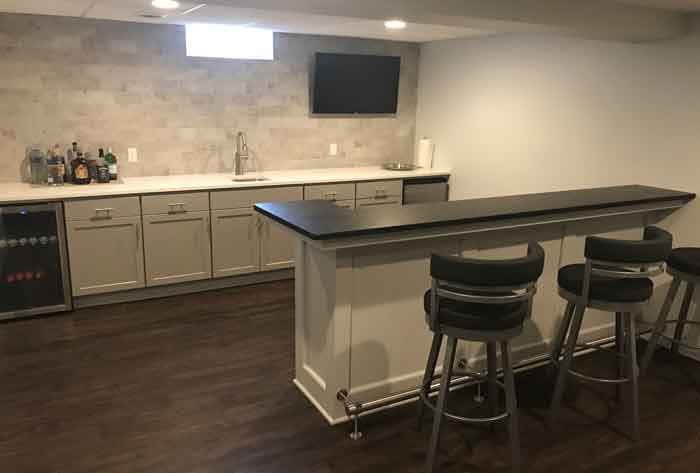 Basement Remodeling
Who doesn't dream of constructing your dream space in your basement! Why let that space go to waste when you can turn your dreams into reality AND increase the value of your home?
From game rooms and play areas to man caves and home offices, turn you basements into fun space that the entire family can enjoy. When you call our expert basement remodeling contractors in Rochester, we will listen to your ideas and work with you to make these ideas a reality on your budget. Learn more about your options today.
Contact Al
Basement Remodeling Services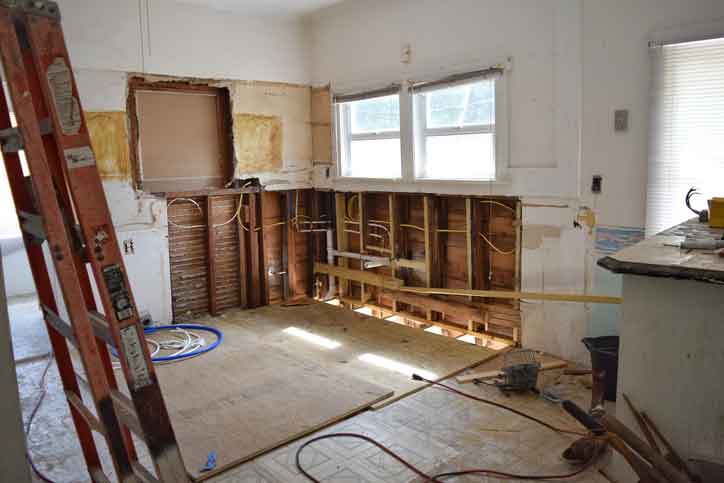 Handyman Services
Need a ceiling fan installed? Thinking of installing a new track light in the kitchen? Perhaps you need assistance with your plumbing? Call AL for all of your home improvement and handyman needs. No project is too small or too large.
From painting a kitchen to repairing a garage door, we do it all – and affordable too. When you have little odd and end jobs to complete around the house give Kilbury Construction a call for a service you won't find anywhere else.
Contact Al
Rochester Handyman
Call Al for More Information (585) 247-8509
Our goal is your project. We see to it that your visions are heard and your needs are met from start to finish. With affordable rates and great craftsmanship, we will help make your house feel more like a home, one room at a time.b Contact us today to discuss your home improvement project and to receive a free estimate. Fill out the form or call Al at (585) 247-8509.
Kilbury Construction is proud to service all of Monroe County NY for more than 25 years. We provide home improvement services to Brighton, Brockport, Chili, Churchville, Clarkson, East Rochester, Fairport, Gates, Greece, Hamlin, Henrietta, Hilton, Honeoye Falls, Irondequoit, Mendon, Ogden, Parma, Penfield, Perinton, Pittsford, Riga, Rush, Scottsville, Spencerport, Sweden, Webster and Wheatland.