Rochester NY Handyman Services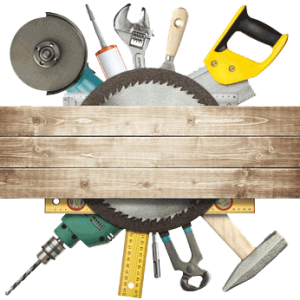 If you have home projects piling up and your to-do list seems impossible, you should consider hiring a handyman from Kilbury Construction. We provide home repair services in Rochester NY and the greater metropolitan area. We will send a qualified and trustworthy Rochester handyman to your home to take care of all your home repair needs.
Unfortunately, unfinished to-do lists grow and multiply until they are completely overwhelming. Not only can those uncompleted projects be a source of irritation, but they can be dangerous as well. Homeowners often lack the time or the necessary skills to complete these badly needed repairs, or in the case of older homeowners, they are not physically able to do the labor themselves.
If you, like so many homeowners, have unfinished projects lingering in your Rochester home, hiring Kilbury Construction's handyman service will get those projects out of the way and off your plate. Homeowners hire our Rochester home repair service to help with a variety of tasks. From minor electrical and plumbing fixes to repairs around the home and yard, we are your guys. We can even do things as big as new deck construction. No job is too big or too small for our Rochester Handymen. We take pride in the fact that our handyman agents have been trained to efficiently perform high-quality repairs and provide 100% customer satisfaction.
When You Need a Handyman in Rochester NY Choose Kilbury Construction
Here are some of the helpful handyman services Kilbury Construction can perform on your Rochester, NY home:
Home Repairs—We can repair and patch your drywall and ceilings. We can also repair your tile flooring, hardwood flooring, stairs, and railings.
Minor Electrical Work – You can finally get that new ceiling fan or light fixture installed.
Minor Plumbing Repairs – Save money by having us fix those leaky faucets and toilets or update your kitchen or bathroom instantly by having us install a new faucet or new bathroom fixtures.
Installing Grab Bars, Handles, and Other Safety Features
Door and Window Replacement
Sliding Glass Door Repair or Replacement
Installing Decorative Trim, Crown Molding, and Chair Rails
Replace Hardware on Cabinetry and Furniture
Fixing Loose Hinges and Hardware
Deck Cleaning and Staining
Putting Up Shelving
Installing Weather-Stripping
Remember that not just any handyman will do – a home repairman with experience is a must. Hiring a handyman without experience in construction or other related fields could lead to disastrous results. When you hire a handyman it is very important to make sure that you hire someone with the proper licensing and certifications needed to do the work. You can rest assured that all of Kilbury Construction's repair agents have the appropriate licensing and certifications. You need someone who can get the job done right the first time and who will backup their work if a problem does arise. Many homeowners have learned the hard way that hiring an unknown, inexperienced handyman can lead to huge, sometimes very expensive, problems.
Kilbury Construction has been in business for over 25 years and has been operating our handyman service for 13. We have worked hard to build a positive reputation and have become well-respected members of the Rochester business community. Kilbury Construction is committed to dealing fairly and honestly with our clients. We will gladly provide you with a free estimate – just give us a call. Since we pride ourselves on our integrity, we will always guarantee you an honest quote. There are handymen out there who will perform a "bait and switch" by luring you with a low quote, knowing that they will increase the cost once the work has started. Sadly, that happens with many handyman services.
Here are the reasons to choose Kilbury Construction for your Rochester handyman needs:
All of our repair agents have appropriate licensing and certifications for working in the Rochester area.
We only provide high quality repair services and use only the best materials.
You will always receive accurate estimates for labor and material costs.
All of our repair specialists are committed to the highest level of ethics.
We have been in the handyman service business for over 13 years.
We certify that we will never leave a mess when we are done or cause further damage to your property.
Finish that to-do list this year by hiring the quality handyman services of Kilbury Construction. Beyond our well-respected handyman service Kilbury Construction also provides basement remodeling, insulation, kitchen and bath services, deck construction and more.
If you are ready to get that to do list finally done, give Kilbury Construction a call. You can trust us to get the job done right. Proudly Serving Rochester NY and all of Monroe County in New York including Brighton, Brockport, Chili, Churchville, Clarkson, East Rochester, Fairport, Gates, Greece, Hamlin, Henrietta, Hilton, Honeoye Fallas, Irondequoit, Mendon, Ogden, Parma, Penfiled, Perinton, Pittsford, Riga, Rush, Scottsville, Spencerport, Sweden, Webster and Wheatland.