Basement Remodeling Rochester NY Home Owners Need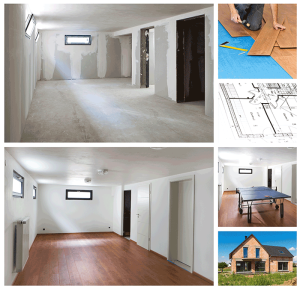 Are you looking for room to house a home office, or need extra space for other needs? If so, you may be thinking it is time to make use of basement remodeling Rochester NY services. While you may have all kinds of basement remodeling ideas Rochester NY homes can be difficult to begin home projects on.  No matter whether you need to attend to foundation issues, or must remove old and bulky equipment, rest assured that Kilbury Construction can take care of all your basement remodeling needs.
Error connecting, check your Review Stream settings
As you learn more about basement remodeling, you may be surprised to learn that it is truly different from renovating other rooms in the home. Among other things, you may need to deal with years of damage that occur as a normal part of the way buildings age. At the same time, if your heating system or other necessary equipment needs to be moved or replaced, it will add to basement remodeling costs.
Kilbury Construction – Your Basement Remodeling Rochester NY Specialist
When it comes to the best in basement remodels and service, here are some things we offer to every client:
We use only the highest quality materials and techniques when repairing and finishing a basement
Our estimates are always accurate when it comes to labor, materials, and turnaround costs
Each of our contractors has years of experience with basement refinishing and management
We can easily take care of repairs as well as create a pleasant atmosphere in just about any basement.
All of our employees are committed to the highest level of ethical and friendly service
You will never need to worry about damage to your personal items, home, or property
Please give us a call today, and we will be more than happy to discuss your basement remodeling plans as well as provide you with a detailed free estimate.
[divider top="0″]
Proudly Serving Rochester NY and all of Monroe County in New York including Brighton, Brockport, Chili, Churchville, Clarkson, East Rochester, Fairport, Gates, Greece, Hamlin, Henrietta, Hilton, Honeoye Fallas, Irondequoit, Mendon, Ogden, Parma, Penfield, Perinton, Pittsford, Riga, Rush, Scottsville, Spencerport, Sweden, Webster and Wheatland.