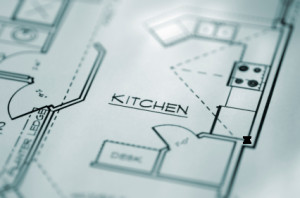 For many Rochester, NY families the kitchen serves as more than a place to prepare meals, and in fact is at the center of life in the home. Sometimes the current kitchen no longer meets the needs or desires of a family and they make the decision to remodel it in order to give it a new look and updated appliances. A kitchen remodeling project is often a major undertaking, not only in terms of expense but also the interruption to the family's routine during the duration of construction. This is why it is crucial to choose a quality kitchen remodeling contractor to give your Rochester kitchen the makeover it deserves. The last thing you want to deal with is a job that is never completed or that is shabbily done.
Here are five tips for choosing a kitchen remodeling contractor in Rochester, NY:
Create a list of potential contractors. Speak with your family, friends, and neighbors to see who has done work for them and who they would recommend for the job. If you are new to the area, you can do some research online or in the yellow pages to find potential contractors. Any reputable contractor should be glad to furnish you with references from similar jobs, so be sure to ask for them.
Choose three potential contractors and do your homework on them. Check their references and licensing. Remember, you are inviting this company into your home to complete a project that will cost you thousands of dollars and that you will be living with for years. Unlike other companies that just want to take your money, Kilbury Construction will work with you to analyze the space and recommend enhancements and fixtures that are right for you.
Interview your potential contractors and make sure to ask them things like how long they have been in business and how much experience they have in doing similar jobs.
Make sure that the contractors will give you a free estimate. Since costs on a kitchen remodeling project can vary greatly and increase quickly depending on the features and materials you choose, it is important to get a free estimate so that you can budget accordingly. Kilbury Construction provides potential customers with a free estimate and also stands behind that estimate, unlike some other less scrupulous contractors.
Check to be certain the contractor you choose is up to date on the latest styles and new technologies. Kilbury Construction is well-trained in all of the latest trends and technologies and can create any theme you desire. Plus we use only the highest quality materials, so you will have a kitchen you can be proud of for years to come.
If you are looking kitchen remodeling in Rochester NY, give Kilbury Construction a call. Our team of professional contractors will work with you to create the look you want with quality craftsmanship and durable high-quality materials. With our 100% Satisfaction Guarantee and commitment to excellence, you have nothing to lose, but you will gain a beautiful new kitchen that will increase your home's value and your enjoyment in living there.