Looking to spice up your outdoor sector of your home? Like what you see, why not add a new deck construction in Rochester? Did you know about 30 million American homes have decks. Today, decks are in high demand, especially when it comes to buying homes. There are also different types such as wood decks and composite decks. Here are the 5 reasons to build a deck for your Rochester home.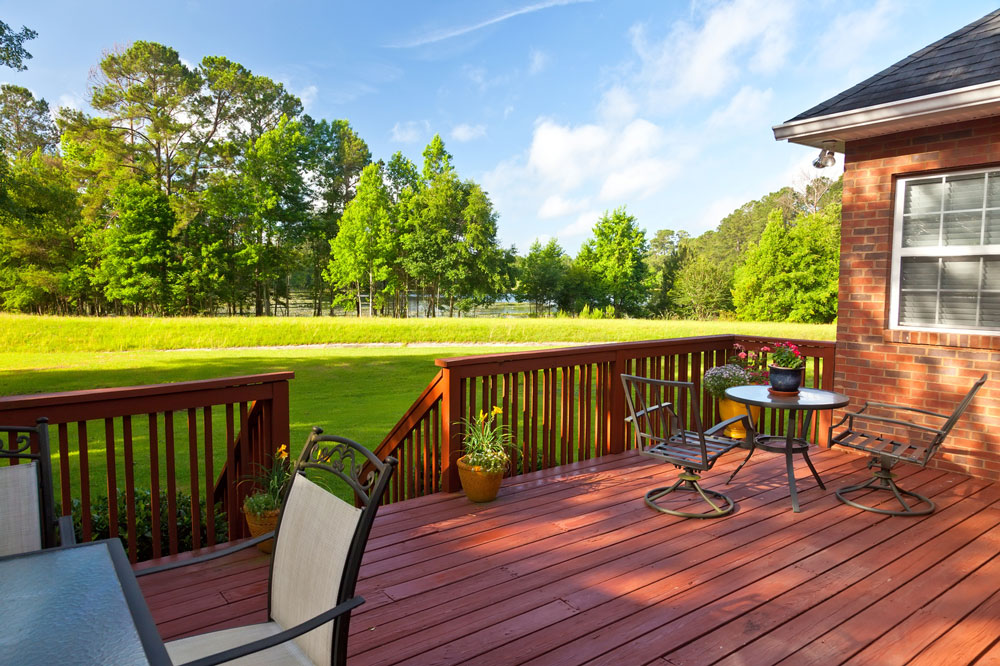 Every Home Should have a Deck in Rochester, New York
1. They are a great investment.
By adding a deck to your home, you're adding more value to it. Experts say you can earn anywhere from 60-100% back on the investment of your deck. Why? The demand! Homebuyers like this feature because it expands their living space and gives them an option of outdoor recreation.
2. Rochester winters are long, cold, and brutal.
One of the perks in living in Rochester, N.Y., we get to experience all four seasons in full effect, just how mother nature intended us to. We spend most of our winter indoors, so why not utilize the outdoor space when you can! Experience the flowers blooming in the spring, the sunshine beaming in the summer, and the leaves changing colors in autumn, all in the comfort of your home outside on a brand new deck.
3. Entertainment purposes and functionality.
Like we said, we are stuck inside all winter! When the weather is nice, us Rochestarians take full advantage of it. Building a deck builds opportunities for parties and get togethers during the warmer weather months with family and friends. Additionally, decks are a great spot for fire pits and fireplaces, grills, bars, hot tubs, pools and decks and spa combos. You can transform your basic deck into the ultimate entertainment spot.
4. You can design and create a masterpiece.
On the market today, more than ever before, is deck material. Some decking materials are better suited to warm climates, and others are perfect for withstanding snow and ice. You can choose from a wide selection of hardwoods and pine, or even composite material, which is environmentally friendly and just as beautiful as hardwoods. You can be in control and create your design and layout of your new deck from traditional rectangular to a complex geometric design. The opportunities and choices are endless.
5. Relax and connect.
Sometimes life can be hectic, by adding a deck, you can give yourself an opportunity to relax. Building a deck can provide you a whole new perspective to outdoor comfort. Decks offer a flexible and comfortable way to enjoy your own little slice of nature. Wherever you are located in the Rochester area, you can enjoy the natural views around your home. Whether its on a hammock or a chair, whether you're smelling your home grown basil or enjoying a good read outside, a deck can be a perfect escape for relaxation and quiet time.
Watch us build a deck in Rochester or call (585) 247-8509 Today!