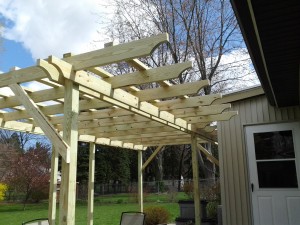 Most Rochester, NY homeowners have projects that have been on their "to-do" list for a while, but they have not been able to find the time or the will to get them done. If you have some lingering projects around your Rochester home that need to be done, you should consider hiring a handyman service to get those projects out of the way and off your plate. Handymen are hired to help homeowners with a variety of tasks, from minor electrical and plumbing fixes to repairs around the home and yard. Kilbury Construction's handyman repair agents will perform high-quality repairs around your home using only the best materials. If you need  handyman Rochester, NY for your home, you cannot do better than Kilbury Construction.
Rochester, NY Handyman
When hiring a Rochester, NY handyman it is important to make sure that the potential handyman has the proper licenses and certifications for the work they will be performing for you. Rest assured that all of Kilbury's repair agents have the appropriate licensing and certifications to be working on your home. You also want to hire someone that you can trust to get the job done right and that you can reach in the future if necessary. Kilbury Construction has been in business for over 13 years and we are a well-respected member of the Rochester business community.
Whenever you have someone working in your home, safety is always a concern. Have no fear. Kilbury's repair specialists are committed to honest and ethical behavior. You can trust us to get the work you need done in a timely and efficient manner. Furthermore, you will always receive accurate estimates for the cost of labor and materials, so there will not be any surprises.
This summer finally get that "to-do" list done by hiring the quality handyman services Rochester, NY. Beyond our handyman service, we also provide basement remodeling, insulation, and deck construction, as well as kitchen and bath remodeling services.